Gamlingay VP is officially opened
21st June 2019
Gamlingay Village Primary School was officially opened today by Lord Lansley, Deputy Lieutenant of Cambridgeshire, and South Cambs MP Heidi Allen as part of a day of celebrations.
Lord Lansley unveiled a plaque and Mrs Allen joined a group of pupils to officially cut a ribbon at the redeveloped site of the old village college. Staff and pupils moved into the building in January.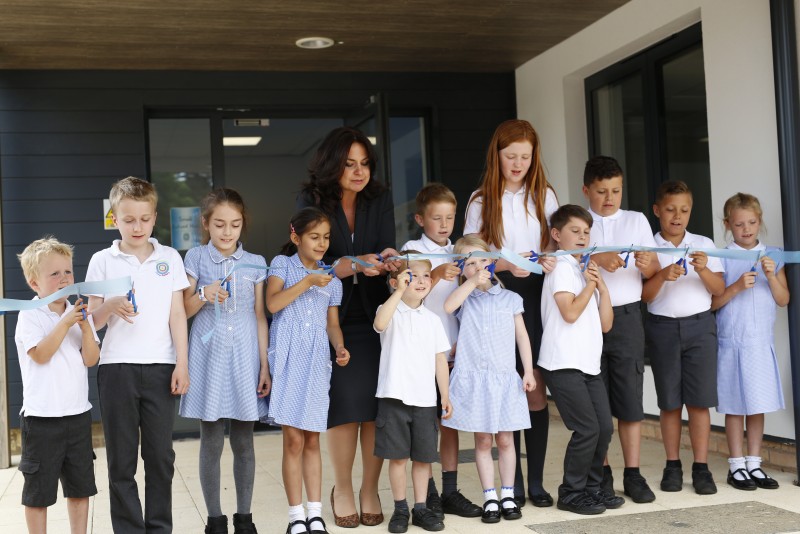 An oak tree was also planted at the front of the site by champion inline rollerblader Jenna Downing, who was one of two athletes to spend the day working with children at the school.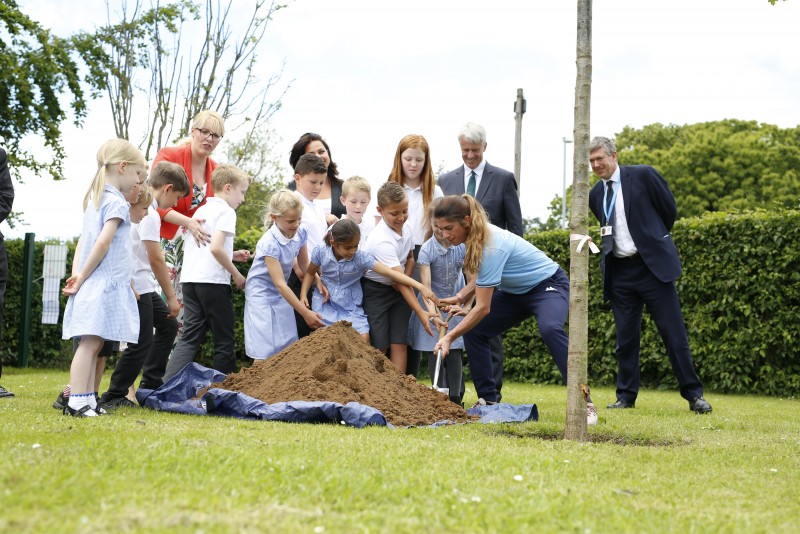 The winners of the school's recent public speaking competition then read their entries about 'our school, to an audience of invited guests before pupils representing each class then sang their 'superheroes assembly' song, 'What have you done today to make you feel proud.'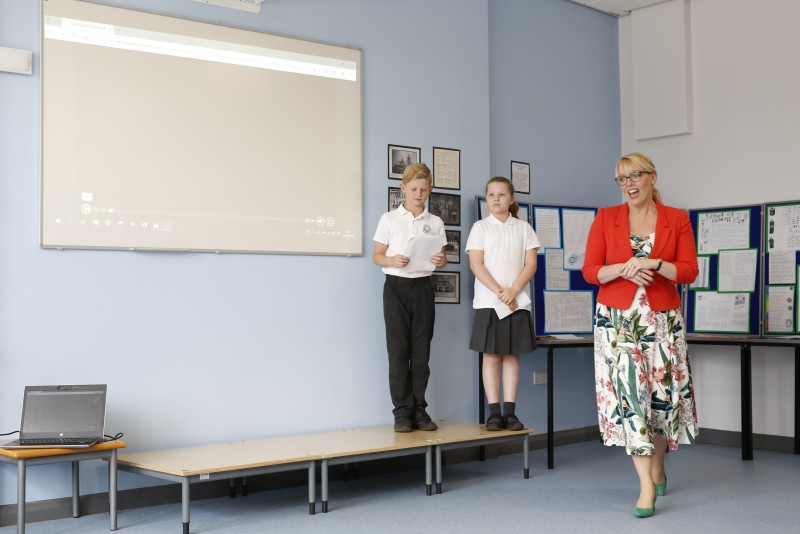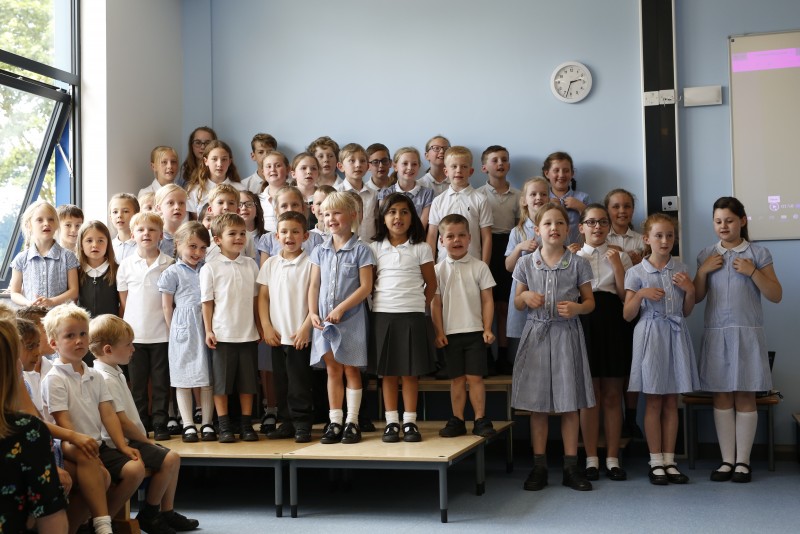 Earlier Jenna and New Zealand para-athlete Tim Prendergast, who both work for the Youth Sports Trust, inspired the children to believe in themselves, living healthy lives and do their best at all time through a series of workshops with different classes.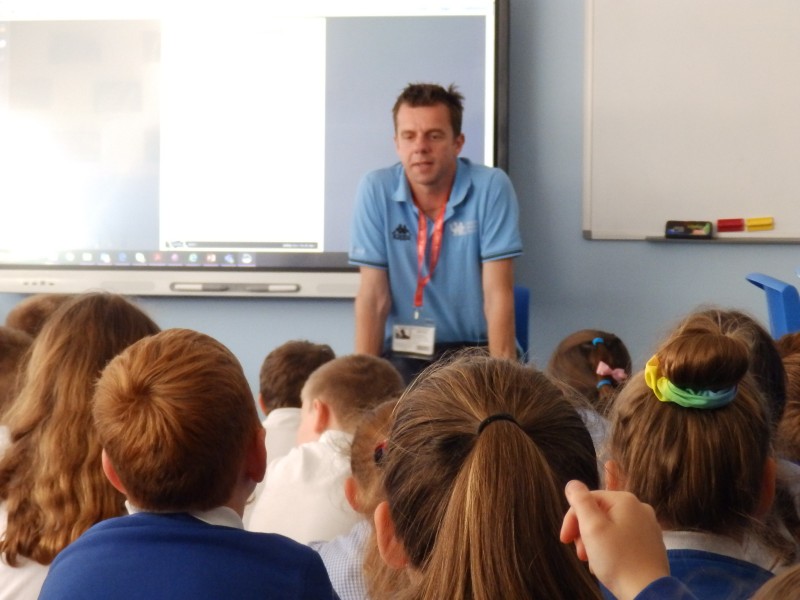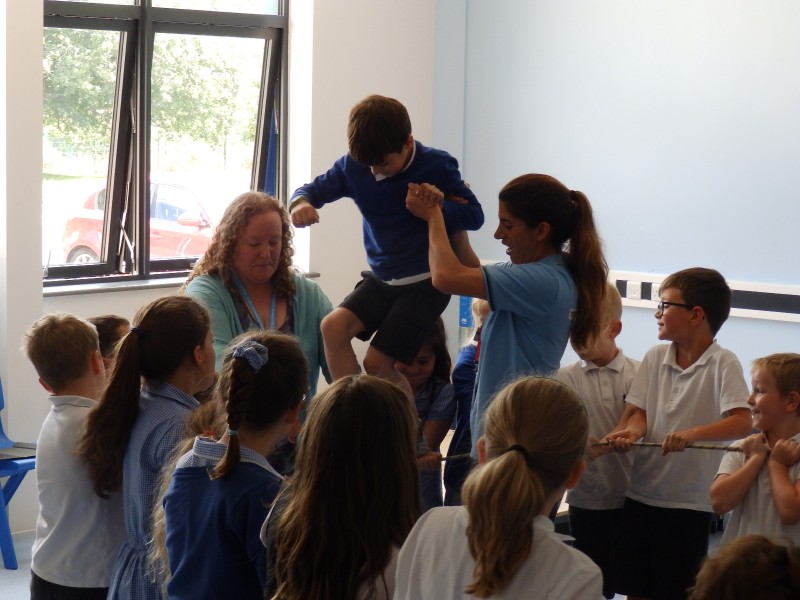 The day was rounded off by a high tea for 250 and fete run by the Friends of Gamlingay Village Primary.