Apps and Communication
We use a number of websites to enhance learning and these are detailed below. They can be accessed via the tabs at the top of any page or by using the login tab. Our Facebook page can be accessed in the same way.
ParentPay
As a cashless School, we use ParentPay for all our online payments for items such as school trips, charity days, wrap around care and clubs. Using a secure website called ParentPay you will be able to pay online using your credit / debit card.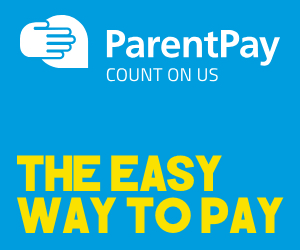 Times Tables Rock Stars
An engaging and fun online maths learning resource, which is used as a home learning tool to assist with speed and mental arithmetic.
Letter-Join
An on-line resource for teaching cursive handwriting and supporting parents with knowledge about letter formation.
Purple Mash
An online learning platform, which enables children to explore and enhance their knowledge in a fun and interactive way.
https://www.purplemash.com/ql/578cbae54ef9c

ParentHub
An app based and email parent communication system, secure web-based access to documents. A fly on the wall view of activities in the classroom. Click on this link to download the instructions for signing up.
Schoolgrid
Online system for choosing and paying for school dinners. Click here for Schoolgrid website, for information about signing up, please speak to a member of the office staff.