New Starters Reception Information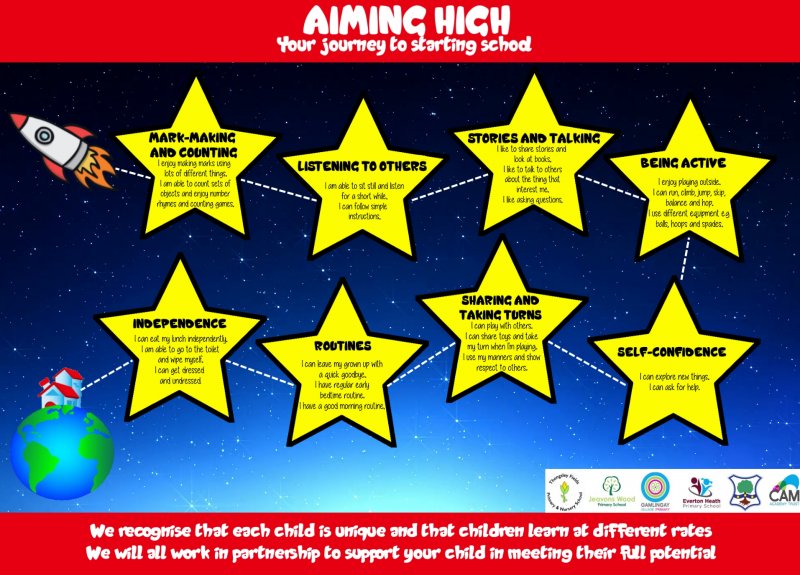 On this page you will be able to find a range of information and resources to support you and your child as you prepare to start school.
All of the resources can be found on the menu at the bottom left of the screen.
Videos
All of the school staff are looking forward to getting to know you as you start school. Mrs Desborough, our headteacher, has made a video welcoming you to the school. There are also videos from Mrs Elkin and Mr O'Leary, our two reception teachers, and Oscar, one of our Year 3 students. There is also an information session and storytime for your new starter to enjoy.
Information session
We have recorded our information session as a short video for you to watch at a time convenient to you.
Resources
Welcome to Robin and Wren classes- a booklet showing photos of the two reception classes and other key areas around school.
Reception 202-21 booklet- an information leaflet about our reception classes and your child's first year
Your Journey to School- a tracker put together by the EYFS Leads across the schools in the Cam Trust, detailing skills we hope children would be developing on their entry to school. This may provide you with ideas of things you can do over the next few weeks to support your child in preparation for starting school.
Registration Forms
We have sent a link to enable you to complete your child's registration form online via Microsoft Forms. If you need this link again, please email EYFS-Sept2020@gamlingayvp.org
Pupil Premium Funding
If you think you may be intitled to pupil premium funding, please complete this form https://cambridgeshire-self.achieveservice.com/service/Apply_for_Education_Welfare_Benefits
Email
As always if you have any comments, questions or queries, please do get in touch on our dedicated email address EYFS-Sept2020@gamlingayvp.org and Miss Slater (Assistant Head and EYFS Lead) will get back to you as soon as possible.
Story Time
Mr O'Leary and Mrs Elkin both read Starting School.
Here Mr O'Leary reads one of his faviourite stories, The Very Hungry Caterpillar, and Mrs Elkin reads Dear Zoo.